About us
Veronafiere is the leading direct organiser of events in Italy, second in terms of sales turnover and leader in Europe, thanks to over one hundred years of experience in the sector and the strategic geographic position, at the centre of the main European intermodal routes.
The Organisation's mission is to be a natural hub for the international promotion of the Italian industrial system and of excellence made in Italy, supplying its clients, visitors and exhibiters with structures and services with high added value.
Banca Popolare di Vicenza S.P.A.
6,62%
Banca Veronese CC di Concamarise
0,66%
Verona Chamber of Commerce
12,18%
Verona City Council
37,04%
Cariverona Foundation
22,59%
Immobiliare Magazzini Srl
0,18%
Società Cattolica di Assicurazione Soc. Coop.
6,64%
Company organisation*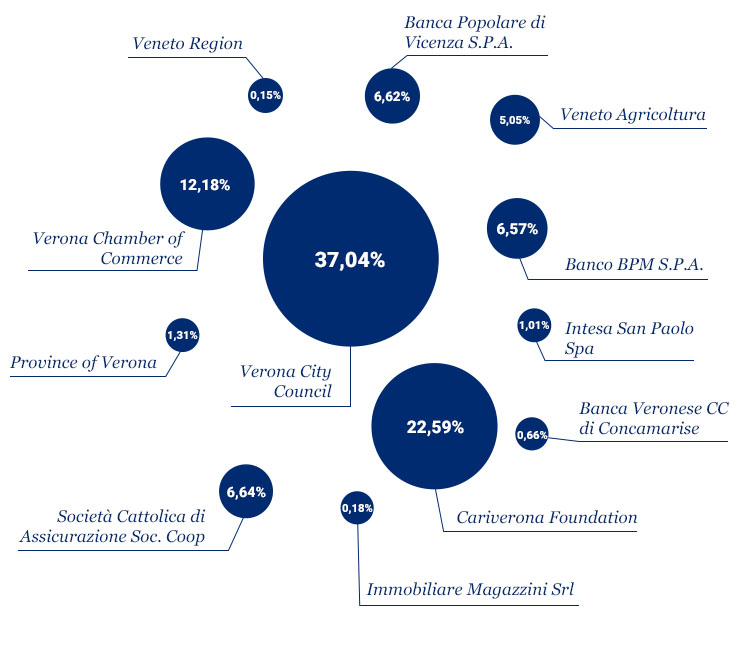 *The figures correspond to the percentages of the Company Fund