Exhibition Centre Map and Services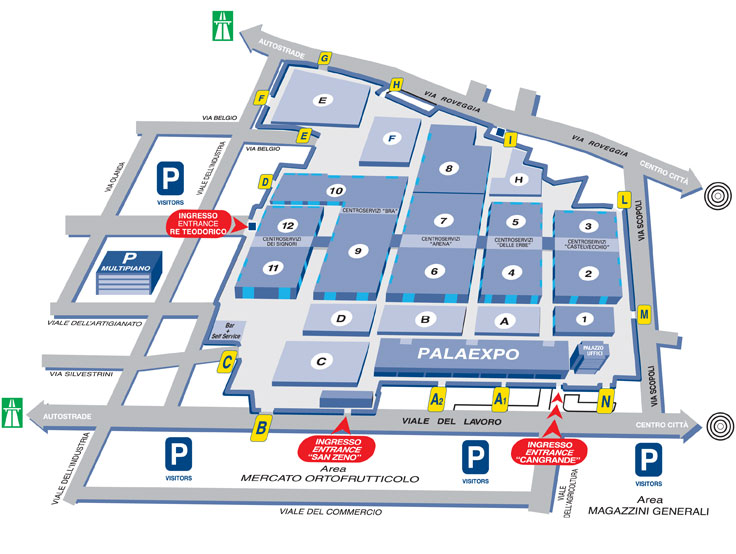 Catering
Veronafiere offers a qualified, professional and customizable catering service, with:
welcome coffee
buffet and seated lunches;
aperitifs
gala dinners;
international cuisine.
In addition to catering, the Conference Centre and show halls also have à la carte & self service restaurants, bars and snack points.
The Exhibition Centre ensures constant WiFi connection
The Veronafiere Exhibition Centre is equipped with WiFi 802.11 a/g/n at 2.4 GHz and 5 GHz with latest-generation CISCO controller and equipment.
All halls are covered by a WiFi network available to exhibitors and visitors. Service centres provide WiFi free zones where you can connect free of charge in best effort mode.
Traffic and transport
Veronafiere is connected to the railway station and the airport by shuttle bus services operating during events.
The exhibition centre also has:
taxi and car hire services;
offices of the main airlines;
airport check-in office;
railway ticket and booking office.