About us
Veronafiere has organized trade fairs, congresses and events since 1898.
Today, Veronafiere is an international group providing an integrated system of services for companies, trade operators and industrial value chains.
The goal is to multiply relationships by connecting people, markets and ideas through advanced formats , physical attended and digital.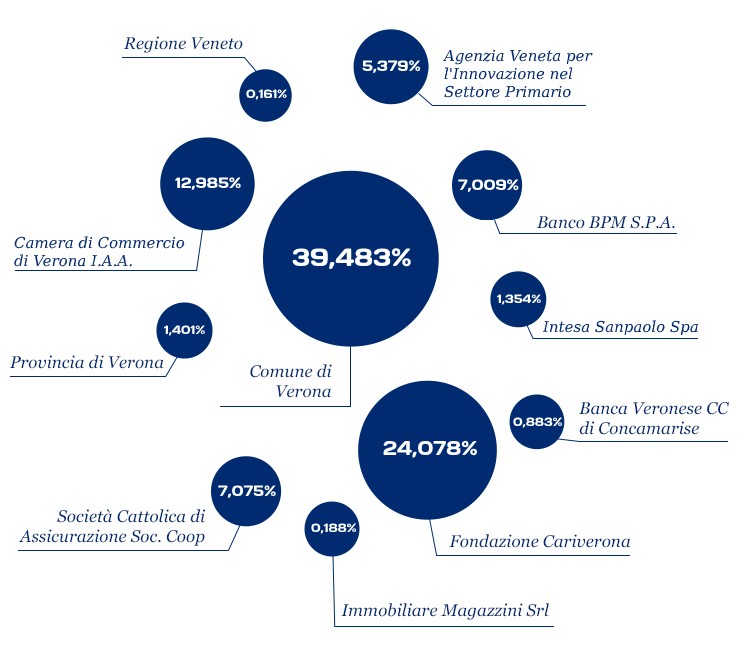 *The figures correspond to the percentages of the Company Fund