Fieracavalli 2020: new decree imposes mandatory ban for physically attended events
The Decree of the President of the Council of Ministers (DPCM) issued on Sunday 25 October in response to new developments associated with the Covid-19 health emergency imposed a ban on all physically attended national and international trade fairs until 24 November 2020. The previous Decree had already banned regional and local events, conferences and congresses. Veronafiere is thereby obliged to communicate the cancellation of the 122nd edition of Fieracavalli scheduled in Verona 5-8 and 13-15 November.
The landmark event in Italy for the equestrian world thereby has to take an alternative approach: the website and the official social media channels consequently become the venues where the Fieracavalli community can still experience the emotions of the event. Inasmuch, some of the content of the physically attended trade fair will be "on show" live on the web and focused in the period 5-8 November.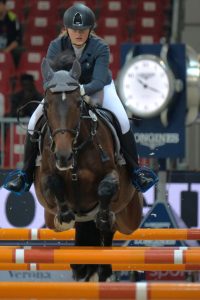 "Notwithstanding our determination to carry the event forward, precisely because it is the landmark for an entire sector that needed to get back on its feet again, we found ourselves face to face with the new Government Decree which obliged us to take this difficult decision. The cancellation not only affects the trade fair as such but also all the competitions in the calendar, starting with Jumping Verona – the only Italian leg of the Longines FEI Jumping World CupTM scheduled on Sunday 8 – and all FISE events. We did our utmost and are still convinced that attending physically trade fairs in complete safety is possible today, thanks to the health prevention protocols we have already activated that in turn had already been validated by the authorities. This is another very hard blow for us, the sectors involved and all allied business. Yet we have decided with commitment to keep going and ensure that our operations continue, as far as possible, through online initiatives. We wish to thank all partners, exhibitors, breeders, riders and enthusiasts for their continuing trust in us," said Giovanni Mantovani, CEO of Veronafiere.
The heart of Fieracavalli, nevertheless, continues to beat through its website at fieracavalli.it that 5-8 November will become a full-scale equestrian hub with streaming and "on demand" content constantly updated for more than 200,000 users of the social media community, enthusiasts and professionals.
The four equestrian "digital days" will include seven live streaming appointments analysing several topics that have always been at the heart of Fieracavalli, such as: slow tourism, through an open debate with institutions, trek managers and national park directors; horse welfare, with the personal experiences of ethological trainers; and social issues, thanks to projects to help the reintegration of prison inmates, art therapy and assisted therapy with horses to treat autism spectrum disorder in children.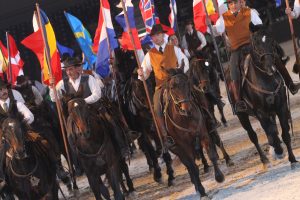 The Horse Friendly Arena section will also host demo videos where top training schools will take turns to reveal their secrets, advice and anecdotes through practical demonstrations to promote training principles hallmarked by "natural" and non-coercive communication with horses.
Services available on-demand include three video-stories by architect Federica Crestani giving voice to artists – including several of international standing – in the forefront of the Art&Cavallo exhibition of contemporary art and presenting works in which they enhance the figure of horses as authentic "masterpiece of nature". Lastly, a number of interviews will be broadcast with links from the United States and Canada exclusively for Fieracavalli involving the actors and directors of popular TV series and documentary films focusing on cowboys, riders and exciting treks.