Motor Bike Expo: passion on two wheels on show
Excitement for motorbike fans in Verona. Friday 27-Sunday 29 January: Motor Bike Expo at Veronafiere. The 15th show is an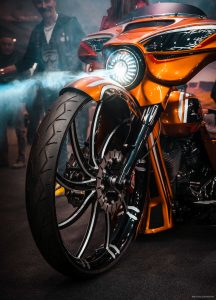 international landmark for the motorbike world. Passion takes to the track: The 7 show halls and 5 outdoor areas (totalling 100,000 square metres) will enthral bikers and visitors as they admire the production models of the main manufacturers, the most creative artistic and mechanical customizations of custom tuners, and the latest news about accessories, components and clothing. There is even room for tourism ideas to plan perfect holidays in the saddle.
All this is presented by 720 exhibitors from 35 countries. Yet Motor Bike Expo is not just about business: the event also ensures intense emotions and plenty of adrenaline, thanks to more than 100 shows, races and test-drives.
Innovations this year include the USA Village, a b2b area for companies and bike-tuners from the United States, with legendary motorcycles arriving in Europe for the first time. New Generation, on the other hand, is an informative exhibition promoting the culture of motorbikes and road safety among upcoming generations.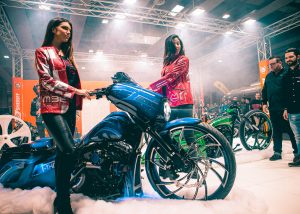 Motor Bike Expo enjoys a strategic role in being the first major sector event of the year and thereby identifies trends and guides consumer choices. The 2023 edition opens in a favourable economic context for this sector: in fact, December 2022 posted a 4.55% increase compared to the same month 2021 in overall registrations of mopeds, scooters and motorbikes (source: ANCMA). A result that took 2022 into the closing sprint to close on +0.95% compared to an already good performance in 2021 (+21.2% over 2020).
"In keeping with tradition, the roar of motorbikes will greet the start of our trade fair calendar," said Federico Bricolo, President of Veronafiere. "Motor Bike Expo this year reaches the important milestone of 15 editions held in Verona. The relationship between the number one show for the motorcycle world and the local area is summed up in a single word: "passion". Motor Bike Expo is an event conceived and developed by enthusiasts for other enthusiasts. It has found in Verona and Veronafiere the ideal dimension for further growth. Merit for all this goes to the great partnership with the organizers, Francesco Agnoletto and Paola Somma, as well as Verona City Council, Province of Verona and Verona Chamber of Commerce, not to mention the Tourism Department of the Veneto Region, which immediately supported this motorcycling promotion project."
"Motor Bike Expo," said Maurice Danese, Managing Director of Veronafiere, "constantly evolves in order to intercept the latest trends in the sector and is among the top 20 Italian exhibitions in terms of exhibition spaces and performance. It means we have worked well with the Motor Bike Expo team and that companies, operators and enthusiasts identify Verona as the international capital of the motorcycle world. Indeed, this is a sector of excellence for Made in Italy manufacturing and some of the models on display in the show halls are proof of this: artisan products that combine the best Italian know-how with creativity, tradition, research and innovation."