Veronafiere Group working on Phase 3
A new trade fair centre for the "new normal". The Board of Directors of Veronafiere Group has confirmed the programme for the second half of 2020: twelve important events in Italy and nine abroad that will inaugurate a new approach to organising events, with a strong focus on safeguarding the business of client companies through agile, digital and safe formats.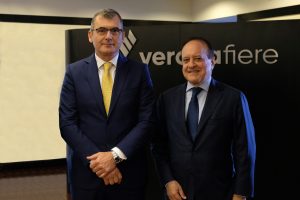 "The resumption will be a fundamental occasion for the economic reconstruction of the country," said Maurizio Danese, President of Veronafiere. And we are keen to be ready to support the promotion of the industrial sectors where we operate in the best possible way, bearing in mind that exhibitions multiply the investments made by exhibitors by up to 10 times and generate 50% of exports by Italian SMEs for an overall value of more than 250 billion euros worldwide."
"In recent months, we have worked with Phase 3 in mind to formulate events fully in keeping with such exceptional circumstances time that for the rest of 2020 will not allow trade fairs to be organised in accordance with accustomed standards. However, the market needs a driving force that is already up and running to ensure a restart but above all to relaunch new international positions in relation to an export road map distorted by the global health emergency,"said Giovanni Mantovani, CEO of Veronafiere. This is why we have maintained open-ended dialogue with our customers and markets through a great many digital initiatives – because, today more than ever before, ours is a fundamental role for economic development in need of a new physical-digital paradigm and a complementary offering for business."
We have therefore completely re-defined our trade fair calendar for the second half year, making considerable logistical efforts to match the seasonal nature of the events, with changes in date, start-ups and rotation times of the Exhibition centre and show halls.
In the meantime, the calendar of events and conferences – another important Veronafiere asset – gets underway again on June 18 with the Vinitaly Design Int'l Packaging Competition followed by the AGM of the Grana Padano Consortium on June 19.
We also took advantage of the lockdown to redesign broadly consolidated exhibition formats in order to adapt them in the light of the new safety and social distancing measures.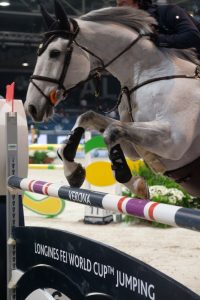 Examples include Fieracavalli, which is now scheduled for the first time on two consecutive weekends to spread attendance, wine2wine, where the traditional business forum is now joined by an exhibition, and Marmomac, which will be staged in 2020 with a special edition tailored to meet the contingent needs of sector companies.
We are also waiting for the validation by competent regional authorities of the new #safebusiness protocol designed to safeguard the health of exhibitors and visitors, developed in conjunction with the main Italian trade fair organizers.
Prevention measures include: exclusively on-line ticketing and daily attendance quotas; filters with thermo-scanners at the entrance gates; new internal layout of spaces to direct flows of visitors entering and leaving the exhibition centre; sanitization of all facilities; personnel training; permanent medical facilities, specific emergency protocols and collaboration with the best local health authorities.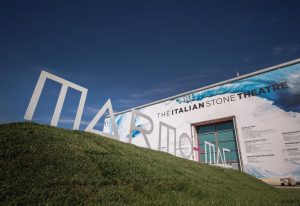 Smart events exploiting new technology are also being analysed. Covid19 has effectively given further impetus to a process that Veronafiere has already activated by investing significant resources in DIGITAL TRANSFORMATION.
This revolution starts off from the web portals for the individual show events that for Vinitaly and Marmomac become interactive and multi-language directories, through to digital diaries for scheduling b2b appointments, webinars for permanent training or geo-location apps to move around easily and safely between the stands.
Veronafiere is also developing virtual meeting tools whereby companies can communicate with international buyers and maintain an open channel of communication with markets of most interest to them which are still unable to attend shows in person.
All this has the ultimate goal of creating integrated events capable of merging physical and digital features and connecting communities in reference sectors 365 days per year.
 PROGRAMME – SECOND HALF YEAR 2020 (calendar subject to change)
Italy
Marmomac: 30 September – 3 October
Samoter: 21-25 October
Asphaltica 21-25 October
Oil&NonOil 21-23 October
Innovabiomed: 26-27 October
Fieracavalli: 5-8 November and 13-15 November
Future Festival: 19-21 November
wine2wine Forum & Exhibition: 22-24 November
B/Open 23-24 November
Job&Orienta 25-27 November
Verona Mineral Show Geo Shop: 26-28 November
ArtVerona: 11-13 December
Abroad
Bellavita Expo Bangkok 9-12 September
Vinitaly China Road Show – Shanghai, Xiamen, Chengdu: 14-18 September
Wine South America. 23-25 September
Living Italy@Design Beijing: 23-26 September
Vinitaly International Russia: 26 and 28 October
Vinitaly International Hong Kong 5-7 November
Wine to Asia: 9-11 November
Living Italy@Design Shanghai: 26-29 November
Bellavita Expo Mexico City 2-4 December