Sace Simest: funds of up to 150,000 euros to attend trade fairs
Contribution for taking part in trade fairs.
This is one of the outcomes of the decree issued by the Ministry of Foreign Affairs and International Cooperation which, as of June 2020, allows Simest (a "Cassa Depositi & Prestiti" company), together with Sace, to support the internationalisation of companies by expanding incentives.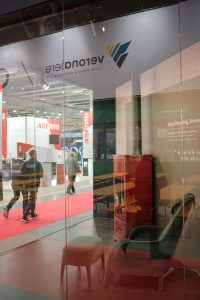 Inasmuch, companies can now apply for a loan of up to 150,000 euros at subsidised interest rates in order to attend international trade fairs and exhibitions. Advantages also include the opportunity to obtain up to 40% of the loan as a sinking fund and the possibility of repeating the request for other events.
Expenses that can be financed include costs for exhibition registration, exhibition area, logistics, promotion and consulting services.
Full details about the initiative are available on the Sace Simest website; the list of international trade fairs is available on the aefi.it website, while the veronafiere.it website has the calendar of events organised by Veronafiere Group.
Why choose a trade fair? Trade fairs are an opportunity to measure up your company with the reference sector in an extremely effective manner. Every event is capable of creating a permanent community around it where ideas, knowledge and business promote each other.
Trade shows are a unique opportunity to develop personal relationships by attracting a targeted audience of decision-makers and professionals. Benefits include increased brand visibility, higher sales and customer loyalty.
Such events provide valuable insights into how customers interact with products and services, thereby enabling companies to meet their needs in a made-to-measure way.
Lastly, in addition to the sales opportunities that can be generated at the stand, trade fairs are also an investment in brand awareness.