Special edition and new dates for Motor Bike Expo 2021
There is a new date on the calendar for Motor Bike Expo 2021. The appointment at Veronafiere with the most important exhibition in the world dedicated to custom motorbikes will now be held a little later in the year: the event has been rescheduled from the Easter weekend to Friday 28-Sunday 30 May.
The aim is to ensure physical attendance at the event while equally ensuring maximum health safety for companies, professional operators and visitors.
Moreover, the format of Motor Bike Expo 2021 will also become even more dynamic with engines running, motorbikes in motion, sports events, displays and outdoor activities alongside the trade exhibition section, with the latest innovations as regards mass production, accessories and technical clothing.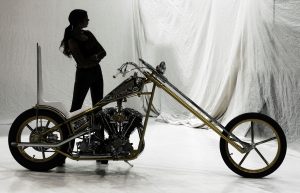 A special edition that once again confirms the show as the landmark for the entire international panorama of custom bikes and enthusiasts. The most exclusive models from the most famous manufacturers and customization workshops will return to the trade fair once again, joined by all the dedicated services for bikers, such as those offered by tour operators specializing in two-wheel travel.
"We were keen this year to focus on the possibility of setting off again with an event that has always been professional and functional for all the players involved," explained Francesco Agnoletto and Paola Somma, the organizers of the event in partnership with Veronafiere. Motor Bike Expo 2021 will be the chance to start our engines again, to resume growing together, with input from all the protagonists in the two-wheel sector."