Veronafiere: 2022 winter calendar updated
Veronafiere has revised the programming of the main b2b exhibitions in Italy for the early months of 2022.
The decision was taken in agreement with production chains and in line with the approach also taken by the other main European trade fair organizers in response to the increase in infections on a global scale.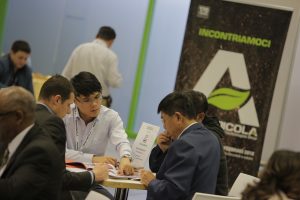 The new calendar sees Fieragricola – the international agriculture exhibition – move from 26-29 January to 2-5 March.
Progetto Fuoco – the international wood biomass heating exhibition – is repositioned from 23-26 February to 4-7 May.
EOS-European Outdoor Show – a new event dedicated to hunting, fishing and outdoor activities – moves from 12-14 February to 30 April-2 May.
The aim of these postponements is to ensure appropriate international attendance by companies and specialist operators who otherwise would be unable to attend because of restrictions arising from current the pandemic situation.
As scheduled, Motor Bike Expo – the trade fair for motorcyclists – will still be held 13-16 January.