Veronafiere Group: new deal to handle the post-Coronavirus emergency period
Veronafiere Group has redefined its objectives in order to reorganise business in response to the current emergency and redesign all action needed in the aftermath.
"The persistence of the Coronavirus emergency on a national scale, with the sequence of urgent decrees issued by the Presidency of the Council of Ministers, and its most recent propagation throughout Europe and beyond, mean that certain decisions can no longer be postponed. For these reasons, the Board of Directors, in agreement with the CEO and general management, reached decisions concerning many essential aspects for the continuation of Group business. These included the redefinition of objectives, strategies and investments to ensure the safety of products, customers and business in related sectors," said the President of Veronafiere, Maurizio Danese.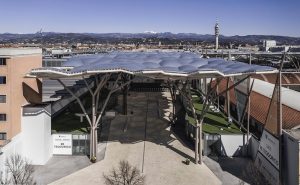 For the first time in its history, Vinitaly will have to postpone its 54th edition. The Sol&Agrifood and Enolitech shows held in conjunction with Vinitaly are also postponed. The new dates for these events are rescheduled to 18-21 April 2021, while Veronafiere will concentrate efforts to support business by Italian companies on the markets in the second half of 2020.
The CEO of Veronafiere, Giovanni Mantovani, said: "The post-emergency period for us will be a renaissance which, until the last minute, we were sure could take place in June. Yet the health crisis, as everyone can see, has become distinctly worse and what seemed possible out the outset is no longer so now. In agreement with supply chain organisations, Vinitaly, Sol&Agrifood and Enolitech will therefore take place next year. This is why," Mantovani concluded, "that in addition to implementing special investments in international events such as Vinitaly Chengdu, Vinitaly China Road Show, Wine South America (23-25 September 2020), Vinitaly Russia (26 and 28 October 2020), Vinitaly Hong Kong (5-7 November 2020 ) and Wine To Asia (9-11 November 2020), as well as initiatives organised by the Vinitaly International Academy, we will be at the complete disposition of the sector and promotion system to consider the development of an innovative event next Autumn at the service of sector companies."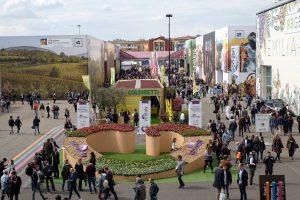 The decision to reposition Vinitaly to 2021 was made in agreement with representatives of sector associations: Ernesto Abbona, President of the Italian Wine Union, Riccardo Ricci Curbastro, President of Federdoc, Riccardo Cotarella, President of Assoenologi, Sandro Boscaini, President of Federvini, Luca Rigotti, wine sector coordinator for Alleanza Cooperative, and Matilde Poggi, President of the Italian Federation of Independent Wine-Growers.
Changes to the calendar of events. In the wake of the Coronavirus epidemic, Veronafiere – as the direct organiser of its events – has to rethink in just two weeks, a calendar of 70 events in Italy and abroad, some of them with strong seasonal roots.
| | | |
| --- | --- | --- |
| EVENT – ITALY | DATE IN SHOW CALENDAR | NEW DATE |
| Model Expo Italy – Elettroexpo | 7–8 March 2020 | 21-22 November 2020 |
| SportExpo | 6–8 March 2020 | Postponed to a date to be defined |
| Samoter – Asphaltica – ICCX Southern Europe | 16-20 May 2020 | 21-25 October 2020 |
| LetExpo | 16-20 May 2020 | Postponed to a date to be defined |
| Automotive Dealer Day: | 19-21 May 2020 | 15-17 September 2020 |
| Veronafil | 22-24 May 2020 | 21-23 May 2021 |
| Verona Mineral Show Geo Business | 22-24 May 2020 | 21-23 May 2021 |
| Vinitaly – Sol&Agrifood – Enolitech | 14-17 June 2020 | 18-21 April 2021 |
| Opera Wine | 13 June 2020 | 17 April 2021 |
| Vinitaly and the City | 12-15 June 2020 | 16-19 April 2021 |
| Innovabiomed: | 15-16 June 2020 | Postponed to a date to be defined |
| Art Verona | 16-18 October 2020 | 11-13 December 2020 |
| Oil&NonOil | 20-22 October 2020 | 21-23 October 2020 |
| | | |
| --- | --- | --- |
| EVENT – INTERNATIONAL | DATE IN SHOW CALENDAR | NEW DATE |
| Vinitaly Chengdu | 22–25 March 2020 | Postponed to July 2020 |
| Fieragricola Morocco @Siam | 14–19 February 2020 | Cancelled |
| Living Italy @Design Shanghai | 12–15 March 2020 | 26-29 May 2020 |
| Bellavita Expo Warsaw | 21-23 April 2020 | 30 June-2 July 2020 |
| Vinitaly China Road Show | 15-19 June 2020 | Postponed |
| Bellavita Expo Hamburg | 20-24 June 2020 | 12–16 March 2021 |