Veronafiere: new increase in equity capital by end of year in response to Covid 19
Veronafiere hereby announces that, as of the deadline of terms for the increase in equity capital of 30 million euros and possible declaration of interest for non-opted quotas set for yesterday, Friday 31 July, only Banca Veronese Cooperativo di Concamarise and Intesa Sanpaolo paid up the pro rata sum and also notified that they do not intend to exercise any right of first refusal on the remaining amount.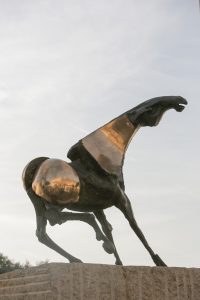 This situation was expected, given the numerous critical issues arising in the wake of the Covid 19 emergency at various levels which have brought about different assessments of Veronafiere equity parameters on the part of the other shareholders.
"The decision taken by shareholders with a unanimous vote at the AGM last 11 February to approve the increase in equity capital, with the aim of ensuring complete implementation of the 2019-2022 business plan, does not cease to be valid in the wake of the Covid 19 emergency," pointed out Maurizio Danese, President of Veronafiere. The Board of Directors will meet next week to record the outcome of this first deadline in formal terms and then identify the best technical methods to ensure complete subscription of the company's equity capital by before the end of 2020."
"At the same time," Danese concluded, "governance has assured the financial stability of the company through recourse to loans with leading credit institutions and, more recently, with "Cassa Depositi & Prestiti" for a further ten million euros."
Veronafiere shareholders as of 31 July 2020: Verona City Council (39.483%), Fondazione Cassa di Risparmio di Verona, Vicenza, Belluno & Ancona (24.078%), Verona Chamber of Commerce (12.985%), Cattolica Assicurazioni (7.075%), Banco BPM Spa (7.009%), Agenzia Veneta per l'Innovazione nel Settore Primario (5.379%), Province of Verona (1.401%), Intesa Sanpaolo SpA (1.354%), Banca Veronese Cooperativo di Concamarise (0.883%), Immobiliare Magazzini Srl (0.188%) and Veneto Region (0.161%).