Veronafiere S.p.A.: AGM approves 2019 financial statements
The Veronafiere S.p.A. AGM duly held today approved the financial statements as of 26 December 2019.The parent company Veronafiere S.p.A. posted revenues of 91.8 million Euros, up by 9.4 millions (+11.4%) over the previous year. Ebitda came to 22 million Euros with an incidence of 23.9% on revenues, while the net result was in the black by 10.8 million Euros.
As regards the consolidated financial statements, revenues for the Veronafiere Group reached 105.5 million Euros, posting growth of 12.7 millions (+13.7%) over 2018, Ebitda of 13.7 million Euros (13% on turnover) and a net group profit of 550 thousand Euros.
Furthermore, the Veronafiere Group expanded its subsidiaries, investee and associates companies thanks to the acquisition of Eurotend S.p.A. and Int.Ex S.p.A., companies active in marketing, design and production of stand fittings, and the creation of the newco Veronafiere Asia Ltd to oversee Far East markets.
In 2019, Veronafiere's events attracted a total of 1,176,111 visitors, of whom 173,409 international (14.7% of total); 13,338 exhibitors, including 2,473 international (18.5% of total); more than 760,000 square meters of show space were sold. Conference activity during the year involved 262 events, attended by more than 94,000 people.
International events organised in Italy achieved average attendances of more than 30% by international buyers and professional operators, with peaks of 62% for Marmomac and 39% for Vinitaly.
Total investments by Veronafiere Spa in 2019 came to 35.4 million Euros, focusing mainly on the re-qualification of infrastructures, improvements to services and top brands, digital development and new exhibition projects.
The results achieved in 2019 were made possible thanks to Veronafiere Group's ability to optimize direct management and coordination of 71 events even further (47 Italy and 24 abroad in 14 countries: Holland, United States of America, Brazil, Canada, China, Poland, Germany, Morocco, Mexico, Thailand, Peru, Russia, England and Hong Kong).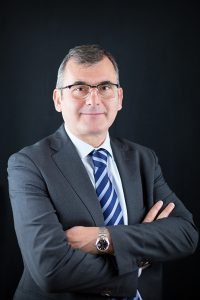 "Very positive results were posted for 2019, in line with the 2019-2022 business plan. The first part of this year also saw two-figure growth compared to the same period in the previous year, until the entire international exhibition system was blocked by the Covid-19 pandemic. Veronafiere reacted immediately and today is ready to restart in complete safely with strategies and tools that will ensure business for our production sectors. The exhibition system generates total value of more than 250 billion Euros on a global scale; trade fairs are the only international promotional tool for more than 75% of Italian and European SMEs; international exhibitions in Italy generate 50% of exports by small-medium enterprises and generate fundamental allied trade for business and firms in the areas where they are held. The time has now come to rewrite European competition rules, which in this field are absolutely discretionary although many countries have fully understood the value of trade fairs as assets for reference industrial sectors and local areas. It is vital that institutions, in this historical context, react to protect a fundamental lever for the country's economic and social recovery", said Maurizio Danese, President of Veronafiere S.p.A.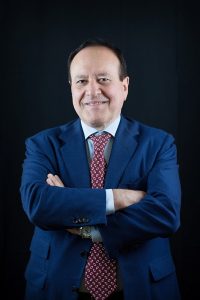 "2019 was an important year for the development of Veronafiere's operations, as regards its core business as well as the implementation of important services supporting these activities, such as stand set-up services that added additional turnover and profitability to the group. Furthermore, important investments were also made to upgrade the exhibition centre's infrastructures, even within an increasingly digital perspective. On the international front, the new company in China was activated and will begin operations as early as Autumn 2020 – and this is a marvellous result from a strategic international point of view for the Veronafiere Group. The IMF suggests that Asia will be the driving force behind the post-Covid recovery and China, that will close 2020 with estimated growth of 2% compared to Western economies that are expected to fall sharply, will be at the centre of growth for all ASEAN countries," said Giovanni Mantovani, CEO of Veronafiere S.p.A.
The AGM was duly held today and also appointed the new Board of Statutory Auditors, now comprising Giampaolo Fogliardi (President), Alberto Centurioni and Alessandro Menon.