Vinitaly: a global roadshow in 13 stop-offs and 9 Country
Vinitaly, and Italian wine, are in the forefront thanks to global roadshows organized in collaboration with the country-system. Between 19 January and 23 February next, the main event in the world for Italian wine production will travel to 9 countries (12 cities, 13 stages in 3 continents: Europe, Asia and North America) which together cover two-thirds of Italy's total wine exports.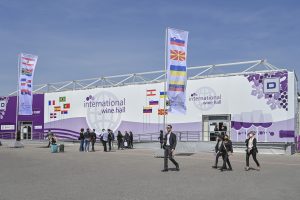 "This teamwork involves institutions, the ICE Trade Agency and the chamber of commerce system, as well as the international representation network and internal structure of Veronafiere itself," as President Federico Bricolo highlighted. "Activity in line with our corporate mission that first and foremost promotes Italian labels at a particularly delicate time for a sector obliged to deal with the impact of higher production costs. Roadshows are also an opportunity to explore new opportunities for stable involvement of Veronafiere on certain markets of interest, as already seen with Wine To Asia and Vinitaly China Road Show in China and the broader Far East area, not to mention Wine South America for Brazil and South America."
"This is an unprecedented promotional initiative in the history of the event, which adds to and implements a major investment of more than 3 million euros to attract incoming buyers and operators during the run-up to Vinitaly scheduled at Veronafiere 2-5 April next," said the Managing Director of Veronafiere, Maurizio Danese.  Travelling to these target countries will total more than 50,000 kilometres. They represent, In terms of prospects as well as consolidation, a large portion of present and future business for Italian wine around the world."
The Vinitaly Roadshow involves 13 stages which will also present the 55th edition of the exhibition as an international expression of Italian wine-making. The programme embraces many appointments and a training course curated by the Vinitaly International Academy – set up by Veronafiere-Vinitaly with the precise intention of spreading knowledge about the uniqueness and variety of Italy's wine heritage among buyers, operators in the ho.re.ca sector and mass media.
The first stage is scheduled on 19 January in Rust (Austria) followed by Princeton (USA) on 23 January, New York (USA) 24-25 January, and Copenhagen (Denmark) also on 24 January. The calendar for February includes appointments in Chicago (USA, 2 February), Munich (Germany, 6 February), Brussels (Belgium, 7 February), Zurich (Switzerland, 8 February), London (UK, 8 February) and Cardiff (UK, 9 February). The month closes with appointments in Tokyo (Japan, 21 February) and Seoul (South Korea, 23 February), again in collaboration with institutions, the ICE-Trade Agency and the chamber of commerce system.
The 9 countries selected by Vinitaly for promotional missions cover two-thirds of the value and volume of Italian wine exports in 2022 (cumulative data as of September). According to the Uiv-Vinitaly Observatory, more than 10.5 million hectolitres were shipped (-2% compared to the corresponding period 2021), worth 3.8 billion euros (+10%). In terms of value, the USA is the leading market for Italian wine (1.4 billion euros, again in September 2022, with a 25% share of total wine sector turnover in the world), followed by Germany (851 million euros, 6% and a 15% share) and the UK (10% share, 581 million euro, with 15% growth). These three markets combined represent half the total value/volume of Italian wine exported worldwide. In general, between sparkling, semi-sparkling and bottled still wines, the latter still take the lion's share of the 9 markets: values above 70% of the share by volume were posted in Germany, Korea, Japan and Switzerland, with a peak of 90% in Denmark. Sparkling wine gained ground over still wines in the USA (33% against 60%), but above all in the UK (43% against 55%), Belgium (38% against 59%) and Austria (31% against 46%). The highest percentages for semi-sparkling wines were posted in Austria (23% of total) and Germany (15%). On adding up the values for these 9 markets, the Observatory indicates that still wines cover 64% of export volumes, sparkling wines 28% and the rest (8%) for semi-sparkling wines.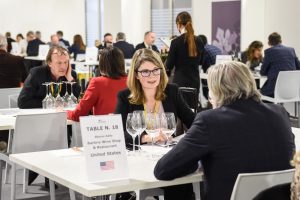 The 55th Vinitaly – which combines the international incoming project with a homeland tour of the main Italian wine producing companies – promises to be even more strategic in terms of business, especially through innovations linked to direct company-buyer B2B meetings, as well as an enhanced "Taste and Buy" event, with operators identified by Veronafiere's international network of delegates in collaboration with companies. Special emphasis is also given to the digital format of the "Vinitaly Plus" platform to consolidate business relationships throughout the year; it also provides a personal agenda for meetings between buyers and producers during the event itself.