Bellavita Expo acquires European Pizza & Pasta Show
Bellavita Expo, the event dedicated to promoting Italian food & beverage around the world, has acquired the European Pizza and Pasta Show, thereby creating one of the largest international events in the HORECA sector in the United Kingdom. The show is scheduled 22 & 23 June 2022.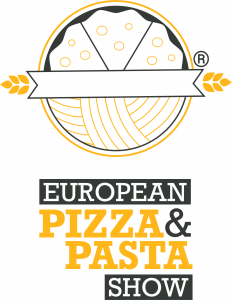 Veronafiere and Fiere di Parma have an equity holding in Bellavita Expo through VPE, the company created in 2017 between the two trade fair organizers, whose respective Vinitaly and Cibus events represent major sectors in the Italian agro-food industry, in terms of export value as well as the image of the country system.
"The objective of the joint venture was to broaden the offering of opportunities over and above what Parma and Verona have always achieved through their international operations," said the CEO of Veronafiere, Giovanni Mantovani. "This new acquisition further strengthens the competitiveness of the Italian trade fair system and its role as a business lever for its customers, from small-medium companies through to large industrial groups."
Following the acquisition of European Pizza and Pasta Show by Bellavita Expo Ltd, the eighth edition of Bellavita Expo London – the largest trade show dedicated to Mediterranean Food & Beverage in the United Kingdom – joins the main European event dedicated to pizza, pasta and bakery by sharing the Olympia National Hall exhibition centre in London next 22 & 23 June.
Organized with the support of Vinitaly and Cibus, and in association with PAPA – The Pizza, Pasta & Italian Food Association – the two events complement each other to create a unique opportunity for the UK and European catering and retail sectors.
In addition to producers of pasta, pizza, flour, ovens, pizza-making equipment, wine, condiments, delicatessen meats, cheese and food technologies, the trade fair also expands its product categories to include more plant-based foods and beverages and will launch the License To Bake – Artisan Bakery and Food-Tech Show.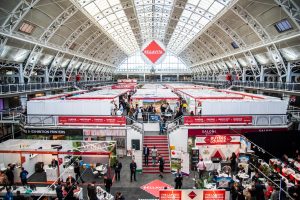 Bellavita was founded in 2013 with the aim of creating an innovative trade fair format to support Italian agro-food companies. Thanks also to partnerships with locally established exhibition operators, Bellavita has established itself as the ideal platform for bringing Italian food companies and top international Food & Beverage buyers together. With nine annual events in London, Chicago, Toronto, Mexico City, Amsterdam, Warsaw, Bangkok and Hamburg, Bellavita is an ideal promotional tool for Italian companies precisely because it focuses exclusively on Made in Italy food and wine excellence presented through an international format.