Fieragricola TECH: when innovation joins the field
Robotics, digital projects, smart irrigation, renewable energy and bio-stimulants: the first edition of Fieragricola TECH makes its debut (1-2 February) – a vertical conference event focusing on innovation in agriculture, with 60 exhibitors and more than 50 items on the agenda, including conferences and company workshops.
The two-day meeting brings training and business together while stimulating debate over the major challenges facing Italian and world agriculture as it responds to climate change, the ecological transition and the need to increase yields while also improving environment, social and economic sustainability aspects as regards production processes.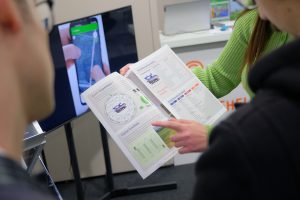 This new Veronafiere event was created to meet the needs of a sector that is increasingly focused on innovation as well as to support primary sector professionals through the digitization process which in 2022 in Italy saw investments of 2 billion euros.
"The format of Fieragricola Tech," explained Maurice Danese, Managing Director of Veronafiere, "was designed and developed to provide continuity for the agricultural system as it deals with the process of modernizing its business, through an event that shares ideal links with the 116th Fieragricola, Veronafiere's historic international agriculture exhibition scheduled 31 January-3 February 2024, with distinctive verticalisation of the supply chains."
Fieragricola Tech provides an effective response to the need for in-depth analysis of the latest technologies available to the agricultural system. At the same time, it is an opportunity to update human capital thanks to  conferences accredited by the Order of Graduates in Agronomy and Forestry (the programme is available here).
"To support the professional growth path of agricultural companies," said Sara Quotti Tubi, Agritech Area Manager at Veronafiere, "Fieragricola TECH has identified the most significant forces driving innovation in order to accompany agriculture into a dimension capable of combining productivity, profitability, risk management, professional training and the competitiveness of rural areas."
From its very inception, Fieragricola TECH has also enjoyed an international dimension by attracting attendance by buyers, farming entrepreneurs and professionals from Algeria, Croatia, Slovenia and Serbia.