Giovanni Mantovani confirmed as member of the UFI Board of Directors
Giovanni Mantovani, CEO of Veronafiere, was reconfirmed as a member of the Board of Directors of UFI, the reference international association for the trade fair industry that represents 782 event organisers and exhibition centres in 83 countries around the world.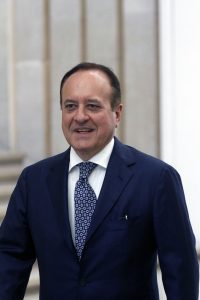 Mantovani will remain in office for another three years until 2023. As a member of the board, he will work to implement decisions taken by top management at UFI and promote strategies and initiatives ensuring the growth of the global exhibition system by enhancing its role as a primary tool at the service of economies.
"I thank the UFI  for its trust," said CEO Mantovani. This confirmation means we can continue making the contribution of the Italian exhibition sector – the fourth most important in the world – to the UFI Board of Directors. UFI will be faced by urgent challenges in coming years. The pandemic has brought consolidated formats and work processes to a standstill, causing our sector to lose around 80% of its turnover. This is why we must stay united and prepare for the restart – that itself will have to focus on safety, innovation, internationality and integration between physical and digital events."
Giovanni Mantovani has also been the first vice president of the European chapter of UFI since 2014. He was appointed CEO Veronafiere S.p.A. in 2001. In 2018, he became managing director of Verona Parma Exhibitions and in 2019 the sole director of Veronafiere Asia Limited based in Hong Kong and director of Baina Shenzhen.