Hunting and fishing: the outdoor world returns to Veronafiere with EOS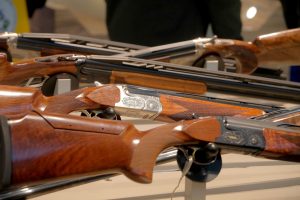 Second edition at Veronafiere for EOS-European Outdoor Show: the international exhibition dedicated to hunting, fishing, boating, sport shooting, defence and outdoor activities. The event, scheduled from 11 to 13 February, is organized by the Consortium of Italian Gunsmiths (Con.Arm.I) and Pintails Srl. There are 357 exhibitors on hand in the Exhibition Centre (+33% compared to 2022), representing 507 brands across 5 show halls for an overall area of 61,000 square metres.
Exhibiting companies include all the most important national and international names, with previews and news for sector operators, sports figures and enthusiasts, not to mention workshops and seminars bringing to life the event's conference and training section.
The overall value of the sporting and hunting weapons industry in Italy comes to 7.5 billion euros, equal to 0.42% of GDP. Exports account for 87% of production. All the more, there are 80,00 direct and allied employees.
"I'm here to highlight that this sector is such an important supply chain for the Italian economy, as well as ensuring employment for many people," said the Minister for Agriculture, Food Sovereignty and Forestry, Francesco Lollobrigida, during his visit to EOS. "This world involves many sportsmen who bring international honours home to Italy through their excellent results."
The new entry at EOS 2023 is the Dog Show organised by ENCI, the National Italian Dog Lovers Association, involving almost 1,000 dogs across more than 70 hunting breeds on show.
EOS has other souls linked with fishing and boating – a sector boasting 2.5 million sport anglers in Italy and turnover of nearly 3 billion euros.
The trade fair has set up two casting pools (20 and 30 metres) where visitors can try out equipment exhibited by top brands, while the artificial lake (600 square metres) offers "test drives" highlighting the latest innovations for kayaks.
CEO Patrizio Carotta of EOS  said: "We have organized a second edition of this trade fair that is even more appealing, attractive, engaging and exciting. The event responds more than ever to what the market and "Made in Italy" production deserve – ranking second in this sector only to the United States."