LetExpo: logistics goes green 16-19 March 2022
The most important players in international transport and logistics are set to meet at Veronafiere. The LetExpo – Logistic Eco Transport show makes its debut 16-19 March 2022.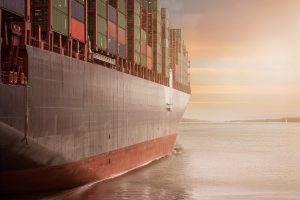 Organized in collaboration with ALIS – the Sustainable Intermodal Logistics Association with 1,700 member companies and 34 billion euros of aggregate turnover – LetExpo is Italy's reference event for intermodal sectors in maritime and railway, freight transport, ports, smart mobility, training and related services.
The event will bring together  in Verona 150 exhibiting  companies  in  four halls , with a confex format that combines and integrates an important programme of conferences  and technical seminars.
About65 million tonnes of goods are handled in Italy every year (Source: Unione degli Interporti Riuniti). This figure is the tip of the iceberg for a fundamental asset in the country experiencing continuous evolution.
The transport and logistics sector is at the heart of one of the greatest challenges that will mark its future from an environmental point of view.
Sustainability is one of the most urgent imperatives that must be implemented according to European Union indications; the aim is to divert 90% of mobility and freight transport to more virtuous and less polluting routes than roads by 2050.
It is also crucial moment for defining the growth and investment opportunities outlined by the PNRR (recovery plan), as well as funds from individual member states.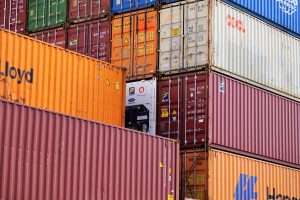 LetExpo – Logistics Eco Transport is part of this fluid context which also highlights the need for innovative investment policies in order to achieve the objectives indicated by the Green Deal and Fit for 55.
The states general of the supply chain at LetExpo will consequently have the task of outlining, responding to and urging institutions towards sustainable and efficient development of a strategic sector for the growth of trade and the economy as a whole.
"Veronafiere, together with ALIS and key players in the economy, is ready to take up this new challenge to promote a fundamental sector for the country and everyone's future," said Giovanni Mantovani, CEO of Veronafiere.LetExpo will find in our Exhibition Centre  the ideal location and partner for its growth and development. Verona and its interport is already one of the leading centres in Europe as regards intermodal logistics. We can also develop new synergies with operators and companies that participate in our other events."
Even in the trade fair world, sustainability today is no longer a choice but the only successful strategy for growth. Veronafiere has collaborated with ALIS since 2019 during Fieracavalli in order to reduce the environmental impact of transporting the 2,500 horses attending the event, thereby managing to reduce CO2 emissions by up to 60% thanks to intermodal services.