Marmomac 2021: the natural stone value chain gets going again at Veronafiere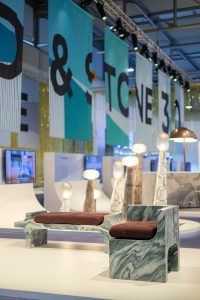 Marmomac is once again attended in person and confirms its high level of internationality. 45% of the 756 exhibiting companies come from abroad, totalling 329 companies from 39 different countries.
International delegations of buyers, architects and importers of slabs & technologies travelled to Verona from the United States, Canada, Russia and the Maghreb (Egypt, Algeria and Tunisia) – crucial areas for the development of exclusive and luxury projects.
The 55th Marmomac, the most important world event dedicated to natural stone, granite, processing technologies, transport and lifting systems, applied design and services is live from Wednesday 29th September until Saturday 2 October.
Marmomac is the first international exhibition attended in person in Veronafiere's post-lockdown autumn calendar.
To ensure maximum safety for operators, a great many Covid prevention measures have been implemented: a Green Pass must be presented at entrance gates where temperature scanners are also installed; there are 400 cameras capable of detecting and reporting any gatherings of people, as well as continuous sanitization of areas and air conditioning systems, a rapid swab point at the disposition of exhibitors and visitors.
"Veronafiere has made a major commitment to the world of natural stone because Marmomac is its "home", because it belongs to and represents all its protagonists. This is the spirit that guided us in designing and creating an edition through which we aim to provide effective assistance towards the recovery of this important Made in sector Italy, which before Covid was worth almost 3.9 billion euros on a national scale, with a total of 3,200 companies and around 34,000 employees. Resuming the attended in person format this year after the lockdown with the highest safety standards is a positive sign and a further step towards the return to normality." Mr Maurizio Danese, President of Veronafiere comments.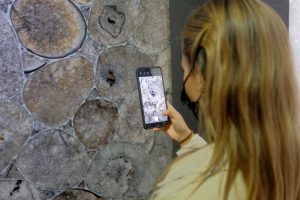 The objective of providing additional services for exhibitors and operators saw the development of Marmomac Plus, the online portal dedicated to the world of natural stone and a reference point for the sector 365 days a year. This platform enables companies in the supply chain to promote products, projects and their own digital events, while the public of professionals and operators benefits from an interactive and constantly updated database of companies at their disposition.
Currently, 1,080 companies are registered with Marmomac Plus for a total of 45 represented countries, as well as more than 5,000 products and 900 projects. Over the four days of Marmomac, it will be possible to access all exhibition events through this platform, as well visit the brandroom of companies and start chats with them.