Sport Expo: the under-14 festival of sport at Veronafiere
Mens sana in corpore sano: the 17th Sport Expo (March 10-12) at Veronafiere highlights the sport and children combination by promoting inclusion and a healthy lifestyle based on motor activity and correct nutrition.
The three-day event occupies three show halls for 60,000 square metres entirely promoting more than 60 sporting disciplines, all to be experienced first-hand thanks to the commitment of local and national companies, associations and federations.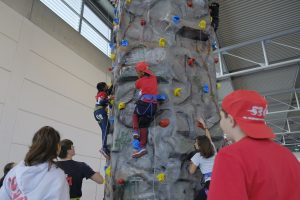 Sport Expo targets an audience of young sport enthusiasts and future champions aged under-14 attending primary and secondary schools in and around Verona and the wider region. And on Saturday and Sunday the festival especially welcomes families, with an impressive programme of no-cost initiatives.
The exhibition enjoys the patronage of CONI (Italian Olympic Committee) and is organised by Verona City Council and DNA Sport Consulting, with the participation of the Bentegodi Foundation, the Motor Sciences Department of the University of Verona, the Verona Local Education Department and FIPAV Verona.
"Veronafiere stands once again alongside its home city and youngsters," said Federico Bricolo, President of Veronafiere, "by promoting sport as a fundamental tool for psychological-physical growth and education based on values. Sport Expo has welcomed more 465,000 youngsters since 2007: a success story which we are proud to have helped bring about, providing an effective demonstration of our commitment to the local area where we operate. As is also the case for Job&Orienta, our exhibition dedicated to educational guidance and training, Sport Expo also enables us to look beyond the aspect of allied business activities to highlight, on the other hand, our social role at the service of young people and their future."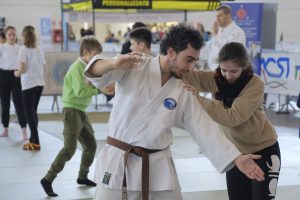 The event joins other commitments supported by Verona City Council within the Italian Network of WHO Healthy Cities project, which the Council joined since this year.
"Sport Expo is an event with a great formula," said Damiano Tommasi, Mayor of Verona, "which broadens areas of inclusion for young people through sport. It is the ideal venue to promote sporting activity and bring together the many federations and associations operating in this sphere. This is why Verona City Council rightly supports and guides this project – and all the more so since we joined the Healthy Cities circuit. This and the next editions will be one of the many opportunities when will begin to talk about the important sporting events involving Verona, which in 2026 will host the closing ceremony of the Winter Olympics and the opening ceremony of the Paralympics."