Veronafiere awarded the GBAC Star for excellence in cleaning and sanitation standards 
Veronafiere has always ensured that employees, companies and visitors enjoy the highest standards of safety in its venue. In this context, an important role is played by programs for continuous cleaning of facilities and air conditioning systems, as well as the best practices adopted.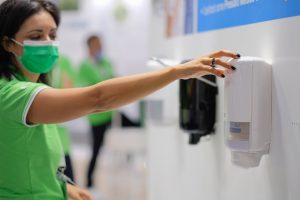 Since the outbreak of the COVID-19 pandemic, sanitation and prevention activities have been strengthened with a specific "safe business" protocol which – as of 15 June 2021 – made it possible to resume the shows and events attended in person.
This commitment involved major investments and has now also obtained official recognition by the Global Biorisk Advisory Council, a division of ISSA (International Sanitary Supply Association), the international association of cleaning industries based in the United States. Veronafiere successfully completed the 20-point GBAC STARTM accreditation programme, which today is the most advanced standard for cleaning, disinfection and prevention of infectious diseases.
The certification was presented on the occasion of ISSA CLEAN, the international event for the world of professional cleaning, scheduled at the Verona Exhibition Centre 7-9 September 2021.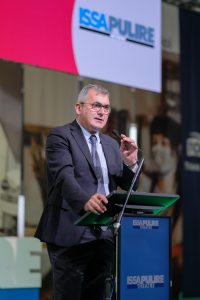 "This recognition," said Maurizio Danese, President of Veronafiere, "rewards Veronafiere's constant commitment to innovation of processes and tools in order to maintain levels of excellence at all times. Today, just as before the pandemic, the objective of event organizers is always the same: ensure operators and visitors a useful and rewarding experience set in a safe environment. Our safe business protocol has already been approved by the Government's technical-scientific committee and by AEFI, the National Association of Italian Trade Fairs and with the GBAC STARTM it also earns international validation, as a further assurance for the health of buyers and professionals arriving from abroad."
In addition to defining standard operating procedures for cleaning and sanitizing facilities, the GBAC STARTM certifies compliance with correct working practices, continuous training of specialized personnel, regular updating of equipment and the use of suitable chemical products with the lowest environmental impact.