Veronafiere confirms its status as the capital of wine with Vinitaly Special Edition
The Italian wine market gets going again with Vinitaly Special Edition at Veronafiere (17-19 October 2021).
More than 400 exhibitors in attendance, with 200 top buyers from 35 countries selected and invited in cooperation with the ICE-Italian Trade & Investment Agency; 50 tastings and 20 conferences.
Exports of Italian wine in the first 8 months of 2021 improved on figures for 2019 in many markets, posting significant growth in China (+49.2%), United Kingdom (+4.3%), Canada (+13%), Japan (+1.5 %) and Russia (+13%).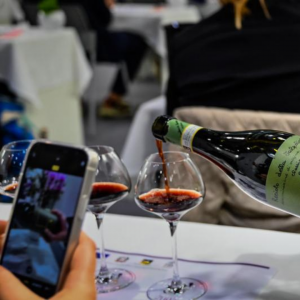 Between January and August, cumulative purchases of Italian wine in the United States came to 1.3 billion euros compared to 1.1 billion two years ago; the result for Switzerland came to 267 million against 225 million in 2019, while growth in South Korea was as high as +123% (data analysis by Vinitaly-Nomisma Wine Monitor Observatory; source: Customs Agency).
The wine sector is a supply chain enjoying expansion and is acknowledged to be one of the most strategic and competitive in the Italian agro-food sector.
This is why Veronafiere is implementing a Roadmap with all the tools needed to accelerate this growth during the post emergency recovery.
"Thanks to the Vinitaly Special Edition, we are back with a safe, smart b2b event attended in person," explained Maurizio Danese, President of Veronafiere. "We will then continue our promotional work in December with Wine to Asia in China and especially in 2022 with an upgraded edition of Vinitaly, which is already sold out."
"After almost two years of forced stoppages," said Giovanni Mantovani, CEO of Veronafiere, "we are keener than ever to be the emblem of quality in the Italian wine supply chain and the ideal travelling companions for all companies that, today more than ever before, must take up and win the challenges of internationalization."
Vinitaly Special Edition is joined by Sol&Agrifood and Enolitech – all three with a smart format – as well as wine2wine, the wine industry forum with the Vinitaly badge.