Veronafiere earns "SI Rating" integrated sustainability certification
Veronafiere is the first international trade fair organizer to obtain "SI Rating" integrated sustainability certification from ARB SBpA.
The certificate acknowledges the attention and commitment on the part of Veronafiere towards improving its environmental, social and good governance (ESG) impact by pursuing the 17 objectives defined by the United Nations in the 2030 Agenda (SDGs).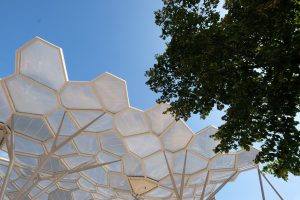 The "SI Rating – Sustainability Impact Rating" is an index based on internationally recognized tools and, at the same time, a strategic tool for analyzing, managing and communicating sustainability.
It was created by ARB, an innovative start-up based in Trento and joint-stock benefit company launched in 2021 in collaboration with SASB, a non-profit organization that develops sustainability accounting standards used by the largest financial players, including Blackrock.
The overall result obtained by Veronafiere is 57%: a positive evaluation for continuing along its sustainability path. In particular, excellent performances in certain sectors strengthened the assessment. In particular for energy management front (85%), safeguards for the health and safety of workers (85%) and relationships with the local community and territory (74%).
"Social, economic and environmental sustainability are preliminary conditions today for access and growth on the markets.  These are objectives that the Italian trade fair sector has set itself at an associative level that Veronafiere has already implement for at least 15 years," said Maurizio Danese, President of Veronafiere. The new path now undertaken with ARB will help us better understand our impact on the territory, ensure that employees and stakeholders are more aware of these issues, and rank among the first international trade fair operators to communicate these values correctly."
 Ada Rosa Balzan, founder and CEO of ARB, believes that "2022 will be the year for demonstrating sustainability: stakeholders are no longer satisfied with declarations and we have to be able to demonstrate it and what can be measured can also be improved. Sustainability is a path not a point of arrival. First and foremost, the SI Rating is an effective tool for managing an organization's sustainability. It is not a rating for its own sake with a vote like a "school report" but indicates in a precise and timely analysis of all effective action for achieving improvements."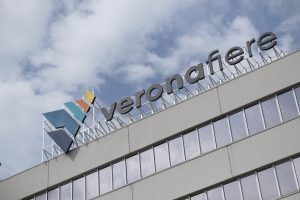 Veronafiere
Veronafiere has organized exhibitions and events since 1898. It is a modern international group that offers companies and industrial value chains an integrated and multi-channel business development system. Veronafiere's goal is to multiply relationships by connecting people, markets and ideas through events attended in person and digital formats. Vinitaly, Fieragricola, Fieracavalli, Marmomac and Samoter are some of the highly successful brands highlighting specialisation in value chains such as wine&food, agro-foods, the equestrian world, natural stone and construction machinery. Over the years, the offering has been expanded into other sectors such as intermodal logistics, biomedical product4s, art, education and training, biology, motorcycles and wood biomasses. Veronafiere's strong-point lies in being a direct organizer of events. This experience, combined with the high standards of its infrastructures and online platforms, as well as international subsidiaries in China and Brazil, means that Veronafiere can effectively support the promotion of more 70 trade fair products on a global scale.
ARB SBpA
ARB is an innovative start-up founded in Trento at the end of 2016 thanks to the passion and determination of its founder, Ada Rosa Balzan, an environmental sociologist and one of the leading sustainability experts in Italy. ARB became a joint stock benefit company in December 2021 and comes forward as a qualified partner for the development of sustainability projects for small and medium-sized enterprises through to large multinationals. Together with her team, Ada Rosa Balzan has created "SI Rating® – Sustainability impact rating" – an index based exclusively on internationally acknowledged tools capable of measuring the sustainability of ESG criteria and the 17 United Nations objectives (SDGs).
ARB boasts a young team with an average age of about 35 comprising university professors and professionals specializing in various aspects of ESG criteria. The company – in keeping with its founder's vision – continues to maintain an academic imprint in its scientific approach and a setting as a Research and Development Centre ensuring continuous updating and evolution.