Veronafiere Group: turnover of 107.7 million euros in 2022 improves on pre-Covid benchmark
The duly held Veronafiere AGM approved the 2022 financial statements of the Group and reviewed the results posted for the opening months of 2023.
In general terms, the Statements highlight the positive trend over the last financial year, when Veronafiere turnover realigned with the pre-Covid benchmark thanks to a calendar returning to full capacity, despite the still uncertain trend of the first quarter of 2022 marked by changes of dates for a number of exhibitions, with consequently higher reorganization costs.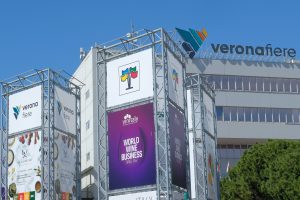 The recovery of turnover and operations allowed Veronafiere S.p.A. to close 2022 with restored asset solidity and financial stability thanks to the increase in capital voted by shareholders, the renegotiation of loans and, above all, the recovery of all core operations. The final balance in 2022 is the result of 49 trade fairs and events, 35 of which in Italy and 14 abroad in 9 countries, attended by 750,000 operators and 11,000 exhibitors, for a net sold area of 588,000 square metres. The Congress sector also got back on track with 49 events attended by 28,000 people. This snapshot highlights an exhibition centre that once again fully appeals to and represents the main Made in Italy supply chains.
The Veronafiere Group's 2022 financial statements are also positive, improving on pre-Covid results to €107.70 millions in revenues (80.70 through the parent company, Veronafiere S.p.A.), up by 2.1% over 2019 (the last comparable reference year) and Ebitda of €17.70 millions (€11.6 through Veronafiere S.p.A.), up by 22.5% over 2019.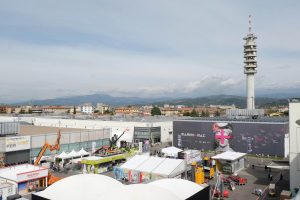 The economic-financial recovery and the positive impact of the opening part of this exhibition year encouraged the Board of Directors to make a number of courageous and strategic choices to ensure the attainment of the growth and competitiveness objectives in the next 2024-2026 Business Plan which will be presented to shareholders by year end. Consequently, the Veronafiere Group closed its 2022 financial year, in line with the results for all the main players in Italy, with a deficit of €5 millions, essentially attributable to necessary and unavoidable corporate rationalization and write-down actions involving some investee and subsidiary companies; the decision to make prudential set-aside provisions; corporate restructuring. All this in the light of characteristic management figures through exhibitions substantially breaking even and in line with the provisions of the Restart Plan.
The Shareholders' Meeting also reviewed the performance of the first part of the year, which confirms a new momentum based on the consolidation of dimensional indicators (exhibitors, visitors and occupied show areas) and values, in line with or better than 2019.
These conditions ensure a positive impetus for 2023 forecasts, with a further increase in turnover and profits envisaged at year-end comparable even with pre-Covid years.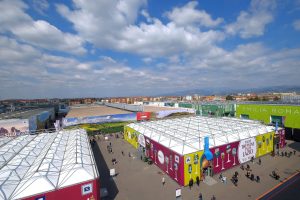 "We presented Shareholders with financial statements that reflect precise corporate rationalization decisions, strategic write-downs of some of our subsidiaries and the protection of accounts whereby we have reset our balance sheet and can now to the future with renewed confidence," said the President of Veronafiere, Federico Bricolo. "These statements must be interpreted and placed within a complex global scenario which, in the medium and long term, will involve strategic decisions even in terms of international positioning. The return to pre-Covid turnover means we can continue creating value not only for the sectors covered by our shows in our direct portfolio but also for the local and regional area – not to mention Verona itself, where we have worked for 125 years, generating direct and indirect allied business as a source of growth and well-being for the community."
The Managing Director of Veronafiere, Maurizio Danese, said: "The end-of- year financial data highlight the recovery of turnover and overall operations to the extent of restoring assets solidity as a fundamental requirement to ensure development and growth. In 2022, we relaunched and strengthened the core products of the Veronafiere Group, even in terms of continual evolution, thereby generating business for our customers through our exhibitions in Italy and abroad. The final balance sheet reflects extraordinary items that required careful yet extraordinary management. We are now accelerating exhibition digitalization, diversification and internationalization processes, as well as investing in in-house skills and attracting professional expertise. The objectives of the 2024-2026 Business Plan will now be defined with a view to significant acceleration in internationalization as a full-scale asset for the competitiveness of Veronafiere which has built a promotion model on various markets supported by the country system. "