Global Exhibition Day #GED2021 – This is why the restart is a duty
How much has the one year stoppage cost the global trade fair system? More than 325 billion euros in 2020, between missed business opportunities and lost allied trade in local areas. A figure corresponding to 68% of total losses compared to 2019.
This is the figure we recall on the Global Exhibition Day organized by UFI – the World Exhibition Industry Association – to emphasize once again the strategic importance of our sector in supporting the resumption of economies badly hit by the pandemic.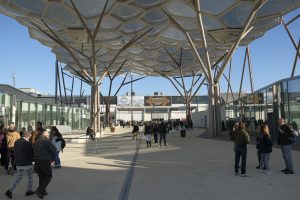 Trade fairs have and will continue to be an essential tool in the industrial policy of all advanced countries. They promote trade and generate business. They connect people, cultures and ideas from every corner of the world.
74% of companies and operators, despite the boom in online events, webinars and Zoom meetings, agree that shows attended in person will be just as important in the future. And 35% believe they will become even more effective in the post-pandemic scenario.
"Trade fairs are a fundamental engine for restarting economies," said Maurizio Danese, President of Veronafiere. "This is why we must now reconnect the communities and markets in the industrial supply chains we represent safely in order to rebuild the value chain broken by Covid19 as soon as possible."
A value chain that, expressed as numbers, every year worldwide generates on average:
299 billion euros of business concluded during trade fairs;
179 billion euros of allied business generated in local areas;
33,000 events;
4,5 million exhibitors;
303 million visitors;
3,4 million jobs.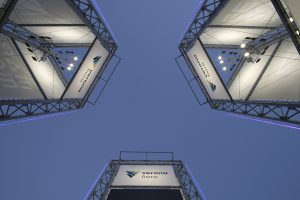 This entire supply chain has been blocked for more than a year in the wake of COVID-19 restrictions – but never gave up, always keeping its engines running in readiness to restart safely thanks to strict health prevention protocols.
During the lockdown, trade fair organizers also successfully tackled other challenges, such as those associated with technological innovation.
"The pandemic has hit everyone hard," said Giovanni Mantovani, CEO of Veronafiere, "but it has also been an occasion for trade fairs to accelerate their innovation and evolution processes by rethinking business and promotion models integrated with the new frontiers of digital experience.  We can get going again changed for the better!"
It is now time to look towards the future with more optimism, as the countdown begins through to 18 June and the appointment with Motor Bike Expo, the first event attended in person that marks the re-opening of the Veronafiere Exhibition Centre, followed on 19 June by OperaWine.